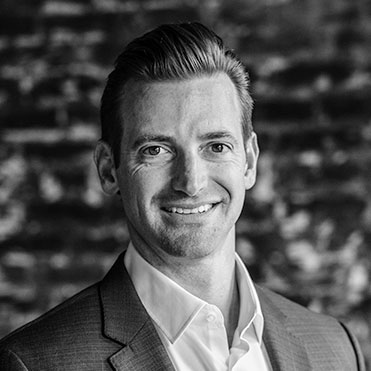 Glenn Kirkland
founder / partner
Glenn Kirkland Jr. is co-founder and the managing partner of Kaleo Partners, a native of Tallahassee, attended Cairo High School and received a BS in Biological Sciences from Montana State University in Bozeman. After four adventurous years in Big Sky country, he studied at the Savannah River Ecology Laboratory where he received his MSc in Wildlife Ecology. He entered the world of government and politics in 2007 as Chief Legislative Aide to then Florida House Member John Legg. Glenn later served as the special assistant to the Florida Speaker of the House Dean Cannon, then transitioned to Deputy Chief of Staff of the House Majority office under Speaker Cannon.
Today, Glenn leverages extensive policy and budget expertise to accelerate solution adoption and drive opportunity creation. His work with technology stakeholders has helped create such opportunities as the implementation of an innovative platform that delivers educational content within and beyond the classroom to ensure a uniform end user experience across learning and testing environments. The ability to provide this consistent user experience helps provide equality and standardization to all learners. This type of work embodies the mission and vision of Kaleo, which takes its name from the Greek for "highest form of service or calling."
Glenn is active in his local church, community groups, and several non-profit organizations that focus on children and families in need. He is Chairman of the Board for the Dream Center of Tampa as well as a board member of Onbikes. An avid outdoorsman, he resides in Tampa with his wife, three-year old daughter and one-year old son.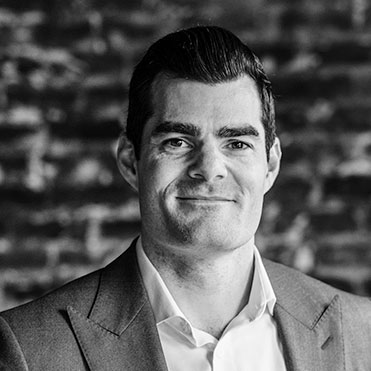 Jon Menendez
founder / partner
Jon Menendez is a co-founder of Kaleo Partners, a native of Tallahassee who attended Lincoln High School. Jon's clients in sales management roles often rely on his expertise in the areas of demand generation, development of channel partners, and market strategy.  A graduate of Florida State University, Jon earned a B.S. degree from the College of Business in 2006. His first public sector experience was working in the Executive Office of Florida's Governor Jeb Bush in 2004. Later, Jon worked as an analyst in the Florida House Majority Office under Speaker Dean Cannon and House Majority Leader Carlos Lopez-Cantera. He has served in a variety of roles in executive state government agencies, most recently as a member of the Executive Leadership Team and Legislative Affairs Director for the Florida Department of Juvenile Justice from 2012-2014.
After working in state government and seeing the need for transformation in the way the private sector does business with the government, Jon was inspired to found Kaleo partners to bridge the gap between technology and the public sector. The Kaleo driving mission is to support business goals and government needs in a way that provides mutual value on both sides. By helping the public sector show how IT supports business outcomes, Jon strives to find ways for government agencies to accomplish more through his clients' solution adoption.
Today, Jon resides in Tallahassee with his wife and four young children, where they are active in Four Oaks Community Church.  When not working, Jon likes to complete Crossfit workouts and explore their 3 acres of land with his kids.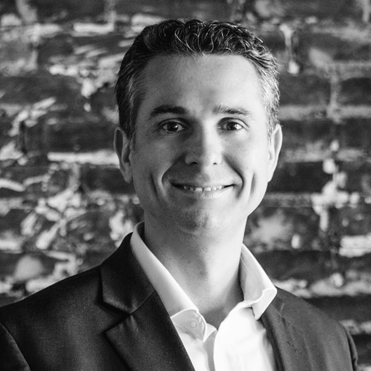 Heath Beach
principal
Heath earned his bachelor's in International Studies and Masters of Public Administration from the University of South Florida. He grew up learning about public service and providing for the health, safety, and quality of life from his father who served as City Manager in several states including most recently in Florida. After graduate school, Heath went on to hold several high profile positions in city, county, and state government. In these roles, Heath was responsible for a variety of functions including several system implementations, finance, strategic planning, project management, and much more.
From the beginning of his 20+ year career, he had a passion for technology. Heath's first job was as Director of Information Services for a nonprofit for local government providing research and training assistance to more than 400 cities and counties across the United States. Many of his tasks were identifying technology trends for local government.
Heath then went to work for Hillsborough County and his life long mentor Daniel Kleman, who is known as "The Dean" of local government. He would further deepen his knowledge in technology with his first enterprise system implementation. Mr. Kleman would later bring Heath to Jacksonville, where he served Mayor John Peyton, a prominent businessman during his two terms in office. Heath assisted in implementing his key priority of running government like a business in several areas including chairing the General Government Awards Committee. The committee was responsible for reviewing, awarding, renewing, and initiating municipal contracts. He also redesigned the billion-dollar capital improvement plan which was recognized as a best practice for large governments.
At the City of Tallahassee, Heath guided the finances for all areas including technology, utilities, and transit. He also spearheaded and broadened budgetary engagement efforts. Heath most recently served as the State of Florida Deputy State Chief Information Officer, overseeing the state data center, the states private network, Public Safety Communications, telephone services, and more. In this capacity he served as Chair of the State E911 Board, Florida's Single Point of Contact for the national public safety broadband network known as FirstNet, and Chair of the FloridaNet Board.
Heath has long revered the Athenian Oath, particularly the passage "...we will transmit this City not only, not less, but greater and more beautiful than it was transmitted to us." He knows this requires the continuous evolution of how government services intersect with technology. Heath joined Kaleo Partners because "In my role (as Deputy State CIO), I experienced first hand the depth Glenn and Jon believe in doing the right thing and their keen ability to bridge technology and government to transform how services are provided."
Heath resides in Tallahassee with his wife and three young children, where they are active in their Church and their children's school. When not working, he enjoys movies, music, but mostly spending time with his family and friends.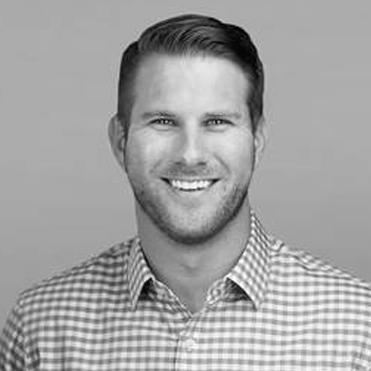 Jeff Ogren
chief innovation officer
Jeff Ogren has been appointed Chief Innovation Officer and comes to Kaleo Partners with 10 years of experience in the tech space leading marketing and business development efforts in the transportation and logistics industries. He was most recently with Uber, where he led key strategic projects and served on the founding team as Head of Business Development and Marketing. While with Uber, Jeff developed key partnerships while overseeing the business development and brand for the company's infrastructure, quality initiatives, and marketing performances, growing the driver-partner base to over 25,000 active users resulting as the fastest growing digital freight brokerage in the world. Prior to Uber, Jeff co-founded and held an executive role with Trucker Path, America's largest and most used platform for the trucking industry. He has additional experience creating strong partnerships through business development efforts, organizational strategy, business analytics, mobile, and SaaS technologies. Jeff has a proven track record of driving change, making high impact decisions, and transforming the logistics and trucking industry.